right now. I hung out with her a bit today, and it was really, really fun. Saw my sisters, too. Got ambushed with hugs. Lizzy and I are gunna hang out for a bit and grab coffee-should be fun. She's buying some of my old makeup from me. It's weird to think about wearing it anymore.
Every time I get on the computer, I log onto something and sit at the screen for about a minute... and decide I don't want to be on it and just sign off.

Not much going on, just working a bunch, but I can't complain about that. We're having a house show tomorrow (Friday). The kids playing spent the night Monday (?) and they're really cool. They left for Florida Tuesday (again, ?) morning, and they're coming back tomorrow afternoon. I'm really excited. One of them, Matt, plays banjo. It made me really wanna get one... Dakota also hung out, which was nice. I'm pretty sure maybe he just doesn't like us. He never spends time with me, Johnny and Cam, which is pretty disappointing :\

Went to Sopo last night with Johnny, Cam, Dakota, Katie, and Corey (one of Cam's friends) and we all fixed up our bikesies, and then went on a pretty nice ride down Moreland. It felt great and I wouldn't let myself get off. It was nice to push myself up all the hills.

I feel like more interesting things have happened, but I can't think of anything right now. Uhh, here's pictures I've promised. Screen stretch-idge alert.

Zizek (brindle) and Orwell (black and white) cuddling. They rule.

Zizek and Ginger cuddling. Ginger's my favourite. Don't tell the other three...
Lola!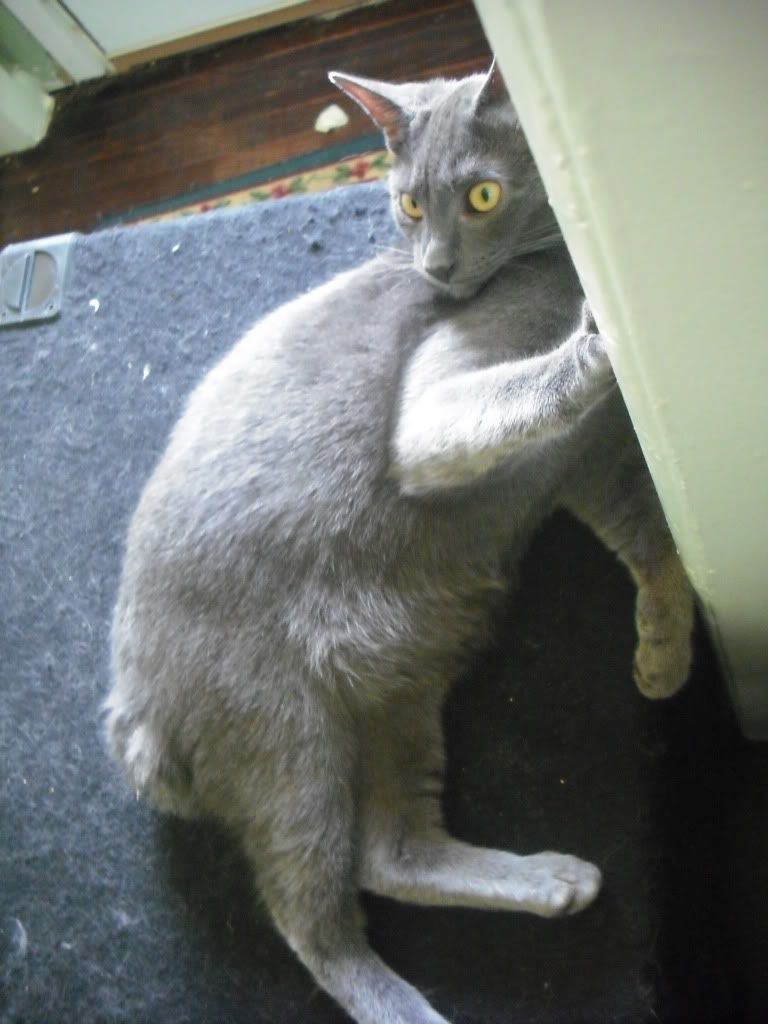 Rollins playing with Orwell's tail...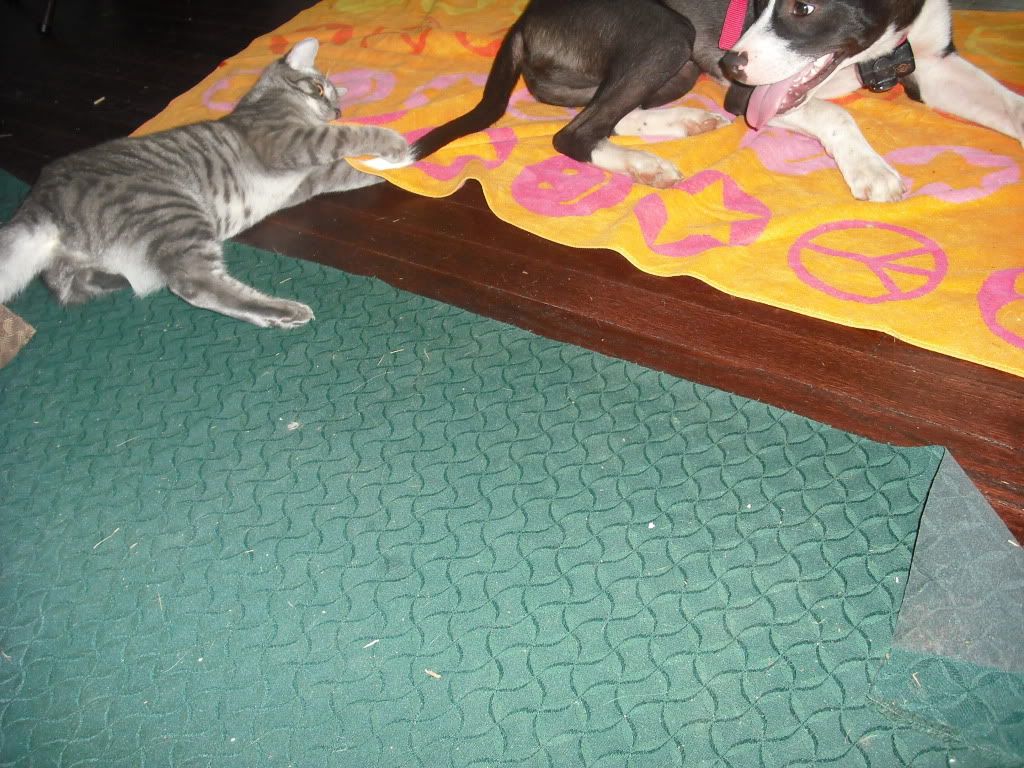 Plus 10 punk points for piercing my own septum. Rightttt?